Abstract Submissions for the GVS 10th Annual Scientific Sessions will begin February 1, 2022.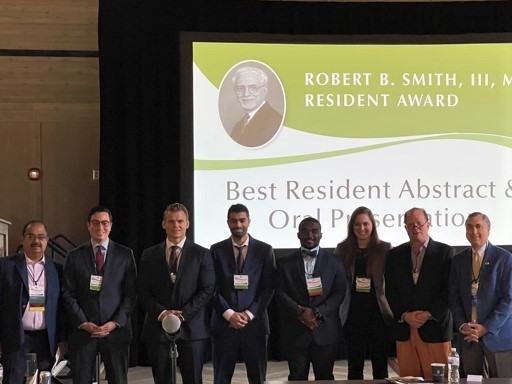 Residents and Fellow Competition
Residents and Fellows participating in the 2021 Resident & Fellow Paper Competition represented Emory University School of Medicine, Department of Surgery; Augusta University, Medical College of Georgia, Department of Surgery; and Redmond Regional Medical Center in Rome, GA.  Richard A. Meena, MD, was the winner of the "2021 Robert B. Smith, III, MD Resident Award" for his presentation entitled "Multidisciplinary Telehealth-Focused Approach to Chronic Limb-Threatening Ischemia Prevents Increased Amputation Rates During COVID-19 Pandemic"
Medical Students
Medical students are encouraged to participate in the educational program. This will be the ideal setting to present a research project in a supportive, friendly environment.