Research, Education, Collaboration
The Rosenthal Memorial Lecture Series and Resident Poster Competition
The Georgia Vascular Foundation is pleased to announce that the Rosenthal Memorial Lecture Series and Resident Poster Competition will be held on Monday, April 15, 2024, at The Palms Restaurant ~ Atlanta.  This lecture series and poster competition is named in honor of Dr. David Rosenthal, for his dedication to the teaching and training of residents and fellows in the state of Georgia throughout his career.
The Georgia Vascular Society's 12th Annual Scientific Sessions
The GVS Annual Scientific Sessions will be held on September 13-15, 2024, at the Ritz-Carlton, Reynolds, at Lake Oconee, GA.  Call for Abstracts will open in January 2024.  Conference registration will begin on March 1, 2024 – plan to come be a part of the discussion.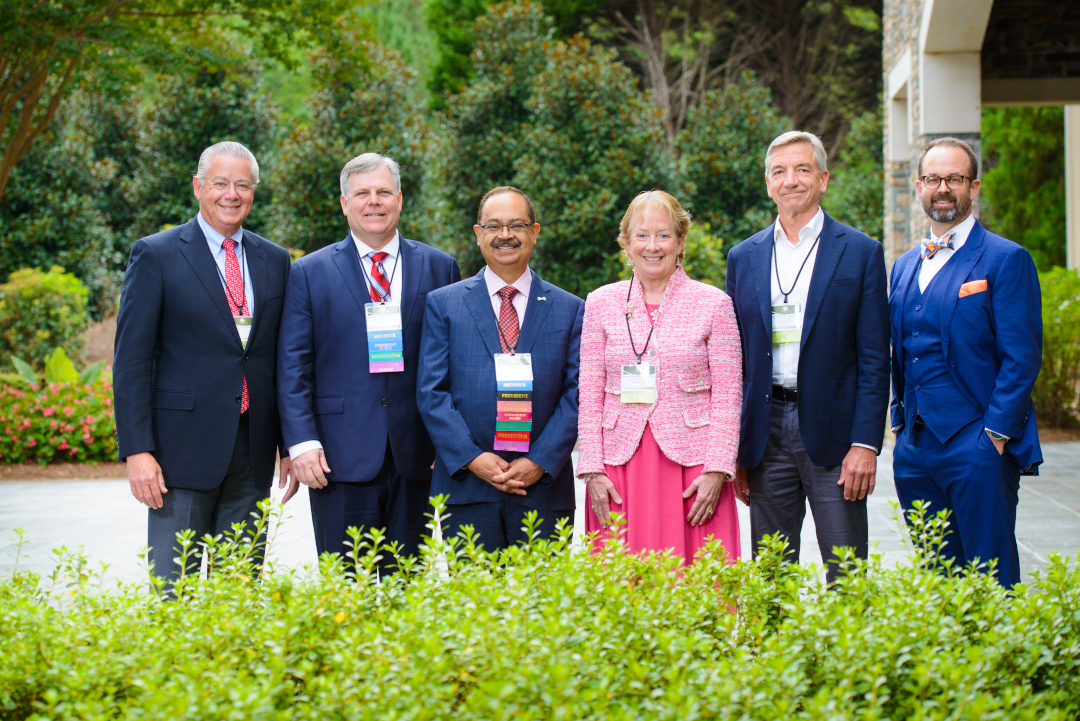 2023 Guest Speakers and GVS Leadership – William J. Quinones-Baldrich, MD, DFSVS; Julie A. Freischlag, MD, FRCSED (HON), DFSVS, Benjamin J. Pearce, MD; Peter A. Schneider, MD, DFSVS (Guest Speakers) with Jonathan D. Woody, MD (GVS 2024 President) and Arun Chervu, MD (GVS 2023 Immediate Past-President)
Why Join GVS?
Our active membership provides exceptional opportunities for networking and collaborating with professionals specializing in vascular care. Officially partnered with the Annals of Vascular Surgery, members have the added prestige of having their written articles published in this well-respected journal.