Research, Education, Collaboration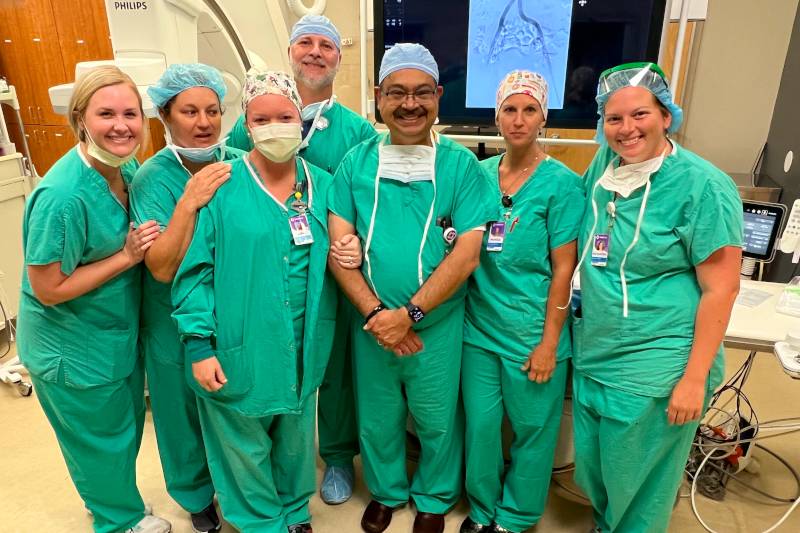 Why Join GVS?
Our active membership provides exceptional opportunities for networking and collaborating with professionals specializing in vascular care. Officially partnered with the Annals of Vascular Surgery, members have the added prestige of having their written articles published in this well-respected journal.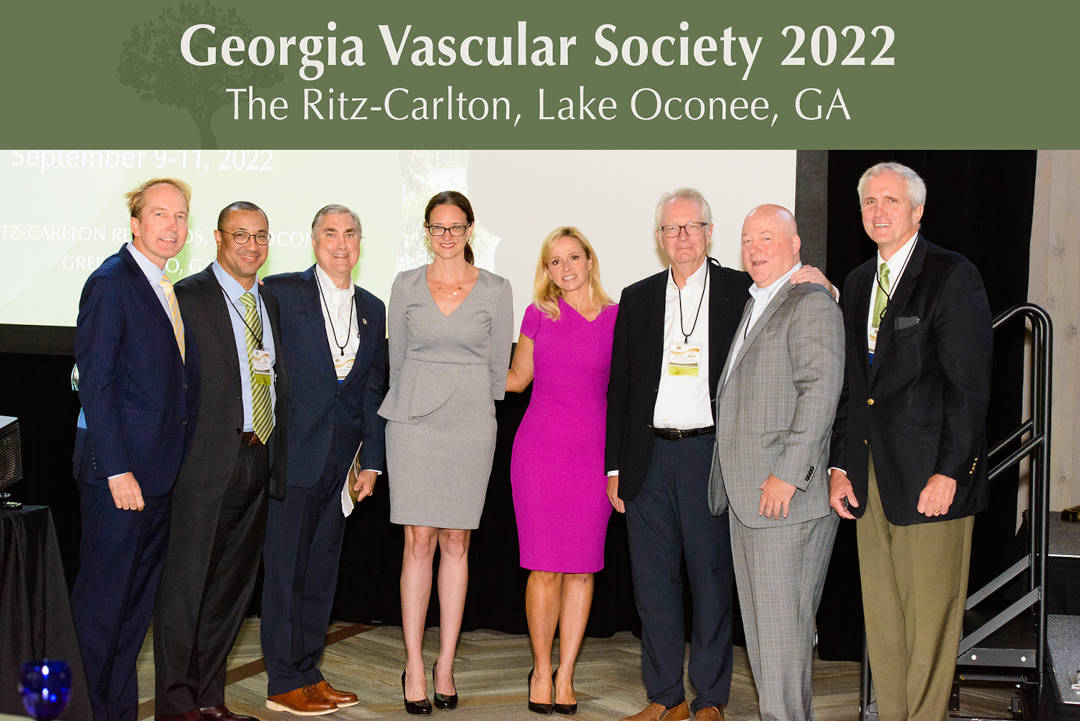 Photo L to R: Malichai G. Sheahan, MD (Guest Speaker); Chandler A. Long, MD (Guest Speaker); Charles B. Ross, MD, DFSVS (GVS 10th President); Dawn Coleman, MD, DFSVS, LTC, USAR, MD (Guest Speaker); Claudie Sheahan, MD (Guest Speaker); Fred A. Weaver, MD, MMM (Guest Speaker); Gilbert R. Upchurch, Jr., MD (Guest Speaker); William D. Jordan, Jr., MD, DFSVS (GVS 8th President)
GVS Racial Injustice Statement
The Georgia Vascular Society is committed to the advancement of knowledge in the science and practice of Vascular Surgery. To best achieve that goal, we embrace contributions from scientists and surgeons of all backgrounds. We actively oppose inequality, racism, and bias, and expect the same of our colleagues.