Georgia Vascular Society (GVS) is the membership of choice in the state of Georgia. Comprised of board-certified vascular surgeons and other specialized medical staff, their commitment to excellence in diagnosing, treating, and managing patients with vascular disease is unmatched.
Advancing every aspect of vascular care is what drives and directs their annual Scientific Sessions. The opportunity to network and the power of collaborating, in these meetings, propel this specialty forward in knowledge, understanding, and innovation.
As a member of GVS, vascular surgeons and other medical staff can address the geographical interests and challenges unique to Georgia. Simultaneously, the well-respected and lively group is organized to remain at the forefront of global efforts in improving vascular care.
PRESIDENT'S MESSAGE (Summer 2022)
Charles B. Ross, MD, FACS, DFSVS
It seems like it was only yesterday that our 9th Annual Scientific Session ended with Dr. J. Sheppard Mondy, III of Savannah passing the presidential gavel to me as the tenth president of our Georgia Vascular Society. The privilege of serving as president for our society is an honor and responsibility that I truly cherish. I am pleased to report that our society carried great momentum from the 9th Annual Meeting. Abstracts from the meeting were published in the January 2022 issue of Annals of Vascular Surgery (thanks to Dr. Agarwal's oversight), fulfilling a goal of the society for presentations to have a vehicle for publication. This spring, we enjoyed meeting in Atlanta for the Rosenthal Memorial Lecture Series with Russell Samson MD, DFSVS from Sarasota as our guest speaker. We now look forward to the 10th Annual Meeting, September 9-11, again at The Ritz-Carlton, Reynolds, Lake Oconee.
The program committee this year is led by chairman Mrinal Shukla of Augusta. Drs. Chris Ramos, Middleton Chang, Arun Chervu, and I serve with Dr. Shukla. We began planning the meeting, as soon as the last meeting ended, with the first task being selection of the incredibly distinguished faculty. Our visiting faculty are exceptional and include Drs. Fred Weaver (USC, Los Angeles), Gilbert Upchurch, Jr. (UF, Gainesville), Dawn Coleman (UM, Ann Arbor), Malachi Sheahan (LSUHSC, New Orleans), Claudie Sheahan (LSUHSC, New Orleans), and Chandler Long (Duke, Durham).
One of the highlights of last year's meeting was the Sunday morning session when the visiting faculty enlightened us and stimulated discussion about non-clinical topics pertinent to the practice of vascular surgery. We are doing that again this year. Dr. Weaver will discuss the value that vascular surgeons bring to their hospitals and systems. Dr. Upchurch will discuss millennials as they join the vascular workforce. Dr. Long will discuss the benefits of diversity. Dr. Coleman will share her combat experience. Dr. Mal Sheahan will give us an update from the VSB, and Dr. Claudie Sheahan will discuss the "curse" of online medical information. The floor mics will be open and interaction with the faculty will be welcome. To make it even more interesting, we have asked Dr. William Jordan and Dr. Tiffany Liang to moderate. This session promises to be a real winner.
A characteristic of Georgia Vascular Society that really sets us apart from others is our openness for student and resident participation in our meetings. This year, we had abundant abstracts submitted from multiple medical schools and training programs. Scholarships from the Georgia Vascular Foundation make it possible for these young people to stay at the hotel and participate in the scientific and social-fellowship aspects of the meeting. Please do what you can to contribute to the Foundation to allow it to continue this support, including our two named awards: W. Daniel Jordan, MD Medical Student Award and Robert B. Smith, III, MD Resident Award. My thanks to Dr. Chervu for his continued leadership of the Georgia Vascular Foundation.
For me, GVS means so much, not just the science but also the fellowship. It brings us all together to share our common concerns and joys associated with vascular surgery practice, from the mountains to the coast. It also brings our spouses and families together. The Reynolds property facilitates an enjoyable time for all, even for those with small children, and everyone is always welcome at Saturday night's tailgate.
My thanks and appreciation, as always, to Liz Burkhardt, our executive director, for her diligence in dotting the i's and crossing the t's, attending to every last detail, to make our meetings work and our society prosper. I have worked side by side with Liz for many years now, and her professionalism, friendship and camaraderie has been a blessing.
Thank you for the honor and privilege to serve our society. Will look forward to seeing everyone at Lake Oconee.
Charles B. Ross, MD, FACS, DFSVS
2021-2022 Executive Committee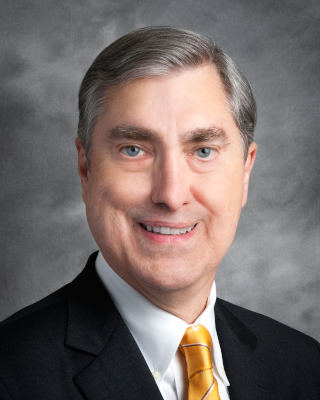 Charles B. Ross, MD, FACS, DFSVS
10th PRESIDENT
Dr. Ross is a vascular/endovascular surgeon who just completed his 31st year in practice dedicated to the care of patients with vascular disease. His practice is centered at Piedmont Atlanta Hospital in the Buckhead community of Atlanta, Georgia where he served as Chief of Vascular and Endovascular Services, Co-medical Director and a founder of the Level I Cardiovascular Emergency Program of Piedmont Heart and Vascular Institute, and Chief of the Vascular Center of Excellence for Piedmont Heart Institute from 2012 until late April 2022. Recently, Dr. Ross made the decision to step aside in favor of completing his career enjoying his clinical practice, service to his professional societies, and most importantly, spending more time with family.
Dr. Ross is an active in many societies including the SVS, Southern Association for Vascular Surgery (Councilor-at-large ending 2020), and the PERT Consortium (Board of Directors, ending October 2019). With the PERT Consortium, Dr. Ross has played a major role in the consortium's Interhospital Transfer Project to improve the care of critically ill patients with PE. Dr. Ross has authored/co-authored more than 50 publications. He will complete a three-year term as Medical Director of the Southeastern Vascular Study Group in December 2022. He presently serves as the 10th President of the Georgia Vascular Society.
Dr. Ross feels that it is an honor and privilege to serve in leadership roles in societies and professional organizations where the focus is on all facets of vascular patient care, clinical service and quality improvement, education and service to his colleagues.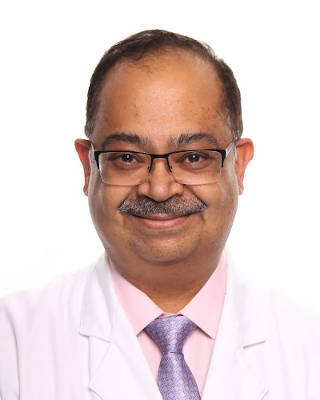 Arun Chervu, MD, MBA, MHA, FACS, RVT
PRESIDENT-ELECT
Arun Chervu MD, MBA, MHA, FACS, RVT has been with Vascular Surgical Associates, PC in Marietta, GA since 1995. He did his General Surgery Residency and his Vascular Surgery Fellowship at UCLA Medical Center, graduating in 1992. He spent 3 years on faculty at University of Texas Southwestern in Dallas, TX. His clinical interests are open and endovascular interventions for carotids and AAA.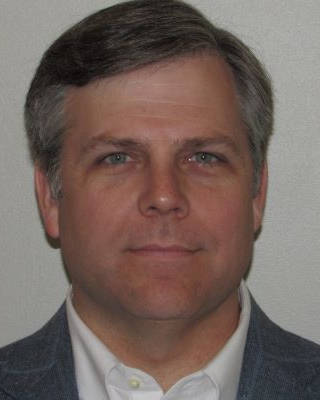 Jonathan D. Woody, MD, FACS
TREASURER
Jonathan D. Woody, MD, FACS graduated from the University of North Carolina at Chapel Hill and then received his medical degree from the Wake Forest University School of Medicine. Dr. Woody completed his internship and surgical residency at the University of Tennessee College of Medicine and Erlanger Medical Center in Chattanooga, Tennessee. This was followed by a fellowship in Vascular Surgery at Harbor-UCLA Medical Center in Los Angeles. He was on faculty in the Division of Vascular Surgery at the University of Pittsburgh School of Medicine prior to joining Athens Vascular Surgery in 2005. The practice has evolved into University Vascular which employs six vascular surgeons and eight physician extenders. Dr Woody is an Adjunct Clinical Associate Professor in the College of Public Health at the University of Georgia and has served in numerous leadership roles within the Athens medical community. He is an active member of many professional organizations, including the American College of Surgeons, the Society for Vascular Surgery, the Southern Association for Vascular Surgery, and he is a charter member of the Georgia Vascular Society.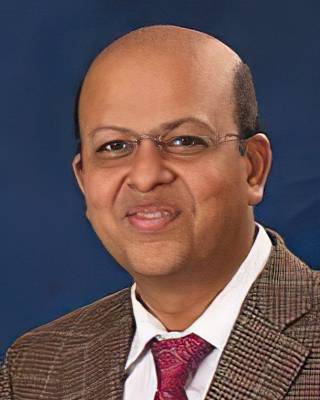 Gautam Agarwal, MD, FACS
SECRETARY & EDITOR
Dr. Gautam Agarwal is a vascular surgeon in Augusta, GA and is affiliated with multiple hospitals in the area, including Charlie Norwood Veterans Affairs Medical Center, University Hospital Summerville, Associate Professor and Section Chief of Vascular and Endovascular surgery at Augusta University Medical Center. He received his medical degree from SCB Medical College, Cuttack and completed his vascular surgery fellowship at Mayo Clinic, Rochester MN and has been in practice 24 years.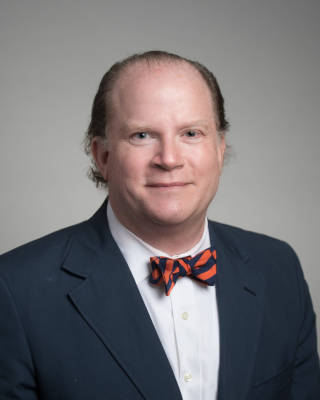 J. Sheppard Mondy, III, MD, FACS
IMMEDIATE PAST-PRESIDENT
Dr. Mondy earned his medical degree from the Medical College of Virginia (VCU) and completed his General Surgery Residency training at the University of Alabama Birmingham. He completed a Fellowship in Surgical Critical Care at UC-Davis, and a Vascular Surgery Fellowship at Wake Forest University. Dr. Mondy is an Associate Professor of Surgery and Radiology at Mercer University School of Medicine. He is a founding member of the Savannah Vascular Institute (Medical Director of both the Vascular Lab and the Mobility Institute) and serves as the Medical Director of the Vascular Center of Excellence at Memorial University Medical Center. He has served on the Executive Committee of the Georgia Vascular Society since 2015, on the Budget and Finance Committee of the Southern Association for Vascular Surgery, and on the Community Practice, Document Oversight and Wellness Committees of the Society for Vascular Surgery. Dr. Mondy began his career as a maximally invasive aortic surgeon but has enjoyed riding the pendulum swing through total endovascular and back to hybrid care models in all vascular beds.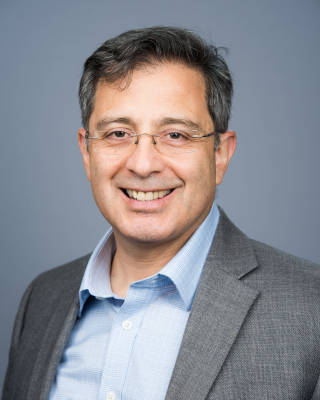 Juan Ayerdi, MD, FACS
COUNCILOR (STATEWIDE)
Juan Ayerdi, MD FACS is a Vascular Surgeon in Columbus Georgia. He is graduated from Francisco Marroquin University in Guatemala. He attended a Surgery internship at the University of Massachusetts, completed a General Surgery residency at The Guthrie Clinic in Pennsylvania, and completed a Vascular and Endovascular fellowship at Southern Illinois University in Illinois. He then went on to become the Director of Endovascular Therapies at Wake Forest University in North Carolina. Dr. Ayerdi is an Associate professor of Surgery with Mercer Medical School. He practices all aspects of Vascular and Endovascular Surgery in private practice at River City Vascular specialists in Columbus Georgia.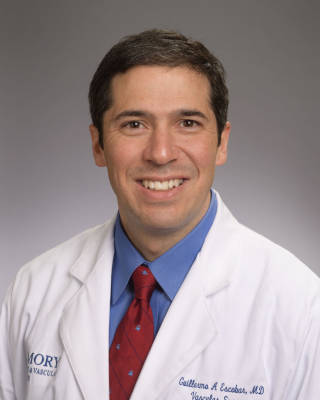 Guillermo A. Escobar, MD, FACS
COUNCILOR (EMORY UNIVERSITY SCHOOL OF MEDICINE)
Dr. Escobar graduated from La Salle University Medical School in Mexico City in 2000. He did his general surgery internship at the Mayo Clinic and completed his general surgery residency at the University of Colorado in 2008. During this time, he also completed a 2-year NIH Basic Science Research Fellowship. His vascular surgery fellowship followed at the University of Michigan (2008-10). He stayed on U-M's faculty until 2013 where he ventured South to the University of Arkansas. He joined Emory in 2017, where he has been the Program Director for the vascular surgery fellowship and residency.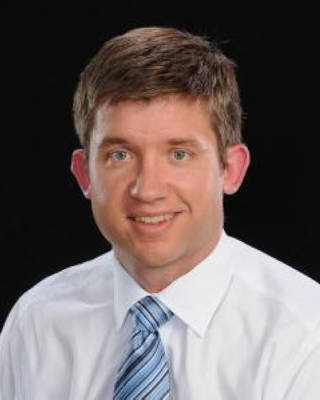 Jonathan Molnar
COUNCILOR (STATEWIDE)
Dr. Molnar practices nearly the entire spectrum of vascular and endovascular surgery. His vascular fellowship was at Vanderbilt, following general surgery at residency at Rush, medical school at Ohio State, and undergraduate at Duke. Away from the hospital, he coaches youth basketball and enjoys mountain biking, hiking, traveling to new cities, and reading.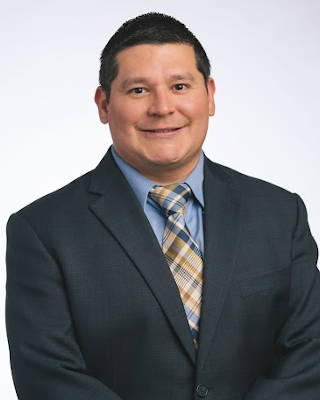 Christopher R. Ramos, MD
COUNCILOR (ATL. METRO AREA)
Dr. Ramos completed his general surgery residency at the University of Colorado (CU) Health Science Center in 2016, undertook a postdoctoral research fellowship at CU's Trauma Research Center from 2012-2013, and completed his vascular surgery fellowship at Emory University School of Medicine in 2018. He is now faculty with Emory University at Grady Memorial Hospital, the public hospital for the city of Atlanta. It is the fifth-largest public hospital in the United States, and one of the busiest Level I trauma centers in the country.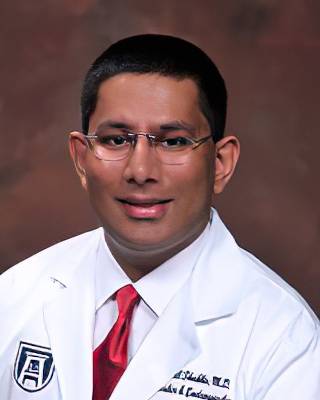 Mrinal Shukla, MD
COUNCILOR (STATEWIDE)
Dr. Shukla earned his medical degree at the Wake Forest University and completed his General Surgery residency at the Memorial Health University Medical Center in Savannah, Georgia. He completed a fellowship in Vascular Surgery at the University of Vermont. He then joined the Medical College of Georgia at Augusta University, where he is an Assistant Professor of Surgery, and serves our veterans at the Charlie Norwood VA Medical Center. His special interests include quality improvement in vascular surgery along with resident education.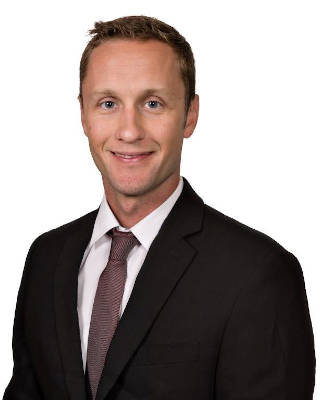 Andrew W. Unzeitig, MD, FACS
COUNCILOR (ATL. METRO AREA)
Dr. Unzeitig is a board-certified vascular surgeon employed by Piedmont Heart Institute, Piedmont Atlanta Hospital. He grew in Laredo, TX and completed his undergraduate at Stanford University. Dr. Unzeitig received his medical degree from The University of Texas Southwestern (UTSW) Medical School in Dallas, Texas. He completed his residency and fellowship training at UTSW Medical Center. His special interests include diseases of the aorta, especially endovascular aortic repair (EVAR), fenestrated EVAR, thoracic EVAR, carotid endarterectomy, carotid artery stenting, varicose veins, venous thromboembolism, dialysis access, and peripheral artery disease including operative and endovascular revascularization. Hobbies include woodworking, hunting, fishing, and cycling. He is an officer in the Navy Reserve.
Join the Georgia Vascular Society
Together we will advance vascular care.