Rosenthal Resident Poster Competition
April 15, 2024
5:00 – 6:00 PM – Poster Competition
6:00 – 7:00 PM – Welcome Reception
7:00 – 9:30 PM – Dinner & Lecture
The Palms Restaurant (located in The Westin, Buckhead)
3391 Peachtree Road NE
Atlanta 30326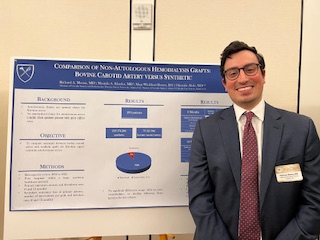 Robert B. Smith, II, MD Award
Named in honor of Dr. Robert B. Smith, III, the first recipient of the Georgia Vascular Foundation's Lifetime Achievement Award, for his lifetime of dedication to the teaching and training of residents and fellows in the field of vascular surgery, this award recognizes the significant contribution of residents and fellows in their fields of research and has been made possible through a generous contribution from the Georgia Vascular Foundation.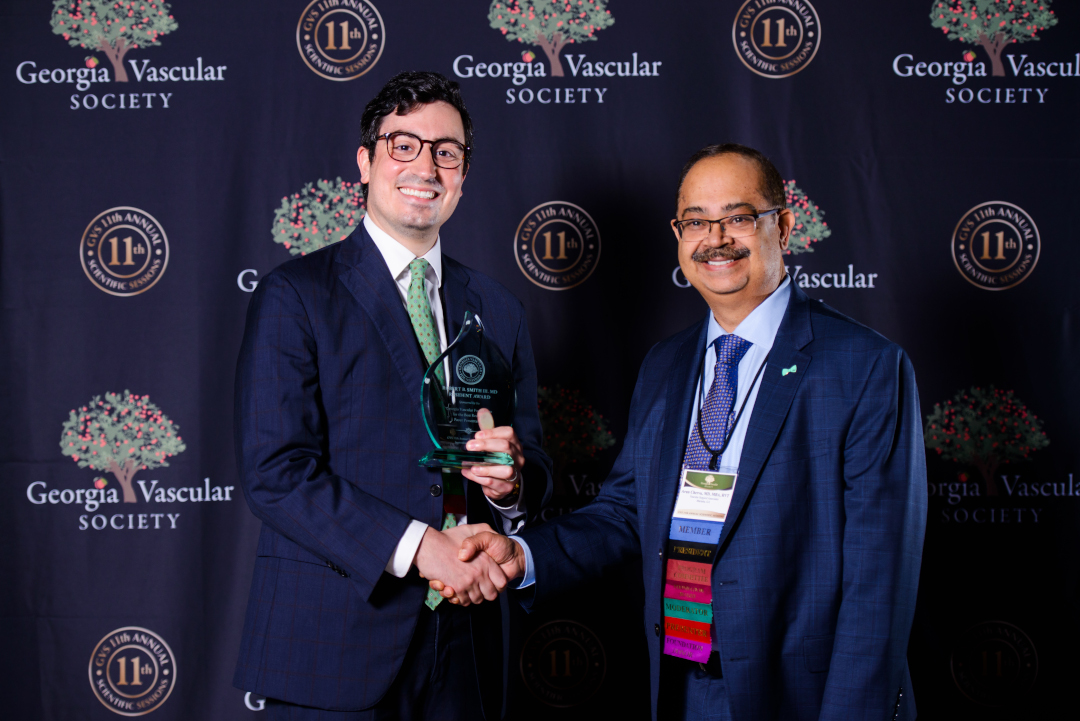 Richard A. Meena, MD (PGY5) Emory University School of Medicine – Winner of the 2023 Robert B. Smith, III, MD Resident Award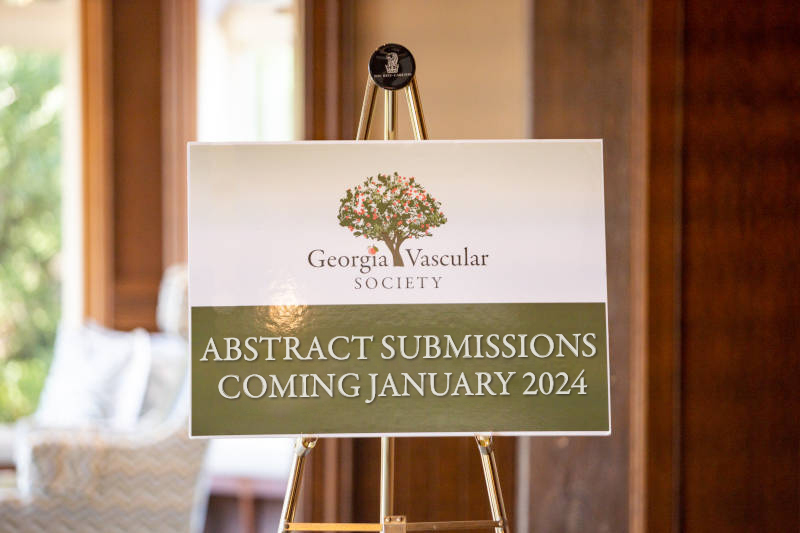 GVS Resident Abstract Competition
The Georgia Vascular Society will begin accepting abstract submissions in January 2024 to the Georgia Vascular Society's 12th Annual Scientific Sessions being held on September 13-15, 2024, at The Ritz-Calton, Lake Oconee, in Greensboro, Georgia. The deadline for submission is May 1, 2024.